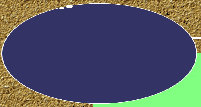 This is the page to visit to find out what NEDCASH and associated groups are doing and when. But it's
not just for reading - feel free to click on the E - mail link below and tell us what you and your friends or colleagues are up to. We welcome everything from poems and articles to dates and news - so, please,
read and write!
NEDCASH is looking for new volunteers and committee members to help with the work we do locally. There's lots of opportunities for personal development and we pay out of pocket expenses. Get more details by e - mailing us using the button on this page.
WOMEN HELPING WOMEN
HELP FOR MEN TOO
Chesterfield Male Survivors Helpline offers support for adult male survivors of sexual abuse. Call 01246 234 234 every first and third Tuesday
in the month 6.30pm - 8.30pm. Answerphone at other times and we will get back to you.

NORTH DERBYSIRE HELPLINE
Manage by Rethink, this is a service providing support and information for anyone affected by mental health issues.
Lines are open 24 hours a day on 08000 272 127. to visit the Rethink website, click the button on the Web Links page.

GARDENING AS THERAPY
Unston Grange, just 5 miles from Chesterfield, is set in beautiful, spacious grounds. Every Wednesday volunteers are invited to help
tend the only land in the area certified as organic, in a supportive group.
There is a shared meal (from the gardens & orchards) and guest speakers.

For more details Tel: 1246 411666 or E - mail; androo82@yahoo.com






Home
More about us
Our services
Self - help database
Links

Links 2
Contact us
IF YOU HAVE SUBMITTED A NOTICE, PLEASE ALLOW A SHORT WHILE FOR IT TO APPEAR, THANK YOU
This site was designed and published by Rob C Berisford
Click below to
e-mail us now
Helps women whohave suffered sexual
abuse. Perhaps we could help you too.
Our helpline is available every Tuesday
and Thursday 7pm - 9pm on 01246 559889
from left to right (Diane Caudwell,
Harry Barnes, Ian Moore).
Cafe Aroma, Killamarsh officially opened its doors to the public on Monday 11th March, selling a selection of specialist coffees, teas and light snacks. The official opening ceromony was performed by Harry Barnes MP at 10.30am on Friday 22nd March. Shown Cutting the Ribbon with Diane Caudwell Volunteer and Management Committee member, and Ian Moore North East Locality Manager Derbyshire Mental Health trust.

As part of thelocal regeneration scheme, Derbyshire County Council Social Services and the Community Health Care Services (North Derbyshire) NHS Trust, +the local Mental Health Team have worked together to provide this community project. Cafe Aroma will provide a volunteering and training opportunity for People with Mental Health problems who are unemployed.

Do you care for Someone with a mental Health Problem?
Karen Blavins - Rethink Carers Development worker for North Derbyshire has been Establishing Carers groups + Running Training Programmes for Carers.
For more details on these, the Newsletter
or any other Carers issues then Contact
Karen at the
NSF, 40 Albert Rd, New Whittingham,
Chesterfield, S43 2BH, Tel 07989 510427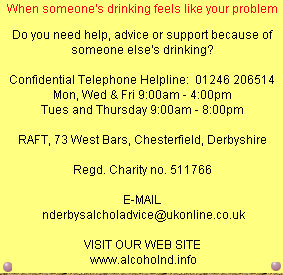 OUR DORA'S ANTIDOTES

"Humour is often the best medicine"
THIS WEEKS DIARY IS BY A LOCAL AUTHORITY POLICY OFFICER
Monday - Have been invited to an all day seminar by our new strategic health authority. Not sure what to expect but the event appears to be well attended by all sorts of local health and social services luminaries. Needless to say i recognise none of them. I glaze over when the first presentation begins: "I'm here to discuss with you the synergies and tensions, in the form of both threats and opportunities, and the critical interface between localised, community based primary care services and clustered, focused secondary and acute provision." What? Answers on a postcard please.
I'M SORRY?
"This framework for establishing patient/client interface needs to be constructive enabling us to hear views that might not otherwise be heard so influencing the strategic direction and dayexperience of clients/patients."
THAT'S QUOTE ENOUGH OF THAT....
"The inspector pointed out a cracked mirror. The manager said he would
look into it."
The above were from Community Care Magazine. If you come across any funny Jargon or gobbledegook from local sources, Please send them in for us to Share.







S.A.I.L (Sexual Abuse and Incenst line)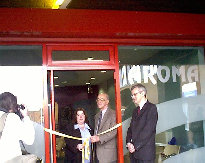 HEARING FROM WOMEN!

Derbyshire Mental Health service trust want to improve their mental Health services for women

What would you like to see?
How can services be improved?
What's good, What's bad?

Please tell us your experiences of Mental Health
services

Cathy Freese, Assistant Service Manager in Chesterfield has been given responsibility to develop a strategy for women's services.

For more details, to pass comment, or to enquire about consultation process/events

Contact Cathy Freese
c/o Chesterfield Community
Mental Health Team
42 St Mary's Gate
Chesterfield

Tel: 01246 552 905


Hello my name is
Dora Littlewood


FREE IT TRAINING
Are you aged between 19 and 65?
Do you live in Derbyshire?

Have you not yet attained a qualification?
(up to NVQ Level 2 or 5 GCSEs at grade C)

Would you Like to Learn computer skills
or improve your current skills ?

If so please contact us:

Carol (Alfreton) 01773 83 76 9
Sue (Chesterfield/Clay Cross) 01246 252348
Jamie (Bolsover) 01246 825 868

Opening Hours
Monday to Thursday
9am - 5pm
Friday
9am - 4pm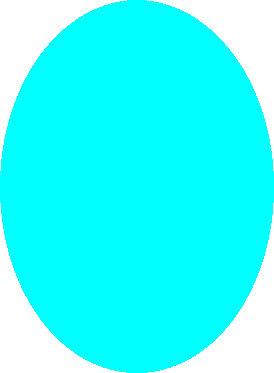 An ancient an unique form of movement and exercise based on chinese principles of health and well -being for people over 45 and out of work.
Chinese Exercise for Mind and Body.
Specialised Breathing Exercises.
Adapted specially for People over 45.
Exercise for relaxation and reduce stress
in a friendly and fun way.
YOUR NEAREST CLASS IS:
Bolsover, Chesterfield, Stavely,
Clay Cross, Clowne, Shirebrook
For more Details, ring the College of
CPC (The College of Chinese
Phyical Culture)
on 0113 293 0630

UPDATES POSTED REGULARY.... PLEASE REVISIT SOON