Thoughts on Group Therapy
Helen Rose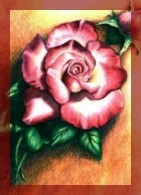 We once were a group of depressives
Who turned into dynamic expressives
We worked on those automatic negatives
Just like some high power executives.
At first we wore proudly a badge with our name
But soon realised these sessions were no easy game.
Negative thoughts were straight way dissected
Catastrophising was quickly detected.
It was never easy or comic, there was plenty of hurt
But now we can hope that weíre more than expert
Depression be gone, youíre no longer on
We know that weíve all persisted
And thank you to those who assisted.

©Helen Rose, February 2005

hmrose@ashgroves42.fsnet.co.uk


Red nose day



we want to know how you got on this red nose day hope you all had fun and got involved as much as possible either way drop us a line here at N. E. D. C.A.S.H. hope to here from you soon !
cjd


Input Wanted from Groups
CJD


Hi all groups!

Sometime ago we asked for an update on how things are going with you and your groups. We need to know about any problems you may be experiencing, but we also want to know when things are going well. Don't be shy, get in touch or come and visit. Don't forget the monthly collaberative meetings in the Chesterfield Library.



Enjoy the fireworks on Bonfire night


Northern college :- the sequel
CJD


HI Again folks, Der.. its Me. Ö.CJD!!!

Just, returned from NORTHERN COLLEGE.,
Once again I carnít express how Great these courses are, and how good I feel, both relaxed in mind and body! We went as a group this time (easier for both travel and company) though as soon as we arrived the staff made us welcome and sorted out any problems we might, have found, even before there was a problem. (If you see what I mean) just Go it has to be experienced to be believed, every one I met were pleasantly supprised at how interesting and rewarding the courses made you feel, and how courteously ,we were treated by teachers and staff alike,Ive deliberately kept away from which course I was on as I want to keep you guessing, and as Iíve already said you haveĒ to be there or be square ďas you say . It doesnít matter what course your on, as long as it suits YOU! YOUR made Welcome on them all!!!]]

Regards ÖCJD!!




Bye Bye
Bev


Dear All

Unfortunately, with all the sadness in the world, I finish my placement here at NEDCASH on the 13th November 2003.

I have enjoyed my time here, I more or less knew nothing about Mental Health problems, before I started working here at NEDCASH, but since I have been here, I have learnt a lot.

Working here, as the Administration Support Worker, I have found it very beneficial; there is something now worth showing on my CV for experience gained in a work environment.

Ok so it has not been all plain sailing, but that is what I was put on placement here for, to learn new skills and develop the ones I already have. There are days when I have been chucked in the deep end, but personally, even though I hate the deep end, I have learnt to swim.

Apart from the friends I have made here at NEDCASH, thereís you, the groups in North East Derbyshire and Chesterfield, who have kept me busy. Iíve done publicity for some of you, which has for me been a great achievement for me.

I donít know what I am going to do with myself after leaving NEDCASH, I know that itís going to be a hard day when I leave. Thereís going to be tears and laughter, hopefully I will be able to keep the tears at bay til I get home though.

However, because this is my last NEDCASH NEWS I am going to produce, before I hand it over to Roger (I wish you luck in getting the Newsletter every month, she writes, laughing, only joking!), I would like to Thank all my colleagues and friends here at NEDCASH for making my time here very challenging. I also would like to Thank you, the groups for the great work you are doing and for keeping me busy through my 6 months I have been here.

Anyway think itís time to finish this now, so time to say I am sad that my placement finishes so soon. I hope that NEDCASH and you, the groups carry on all the hard work you are doing for the people in North East Derbyshire and Chesterfield.


Click thumbnail to see Bev

Beverley A De'Veaux




NORTHERN COLLEGE A USERíS VIEW!!!
CHRIS. CJD.



When I first heard of courses at Northern College, I thought WHAT ME? YOU JEST! SURELY YOUíRE THINKING OF SOME ONE ELSE, BUT I LOOKED AT THE PAMPHLET ANYWAY AND CHANGED it to Ē What have I got to loseĒ then my eye caught FREE. And I was hooked! So I promptly filled in the application and off it went, forgot all about it and left it at that. To my supprise a few weeks later I received a letter stating Iíd been accepted, Panic Stations,
What had I done: where was NORTHERN COLLEGE? What course had I Applied for???! As the date drew near further panic, No one else had joined or seemed interested in my dilemma.

On the day off I went like off like an infant on his first day at school, only there was no one to hold my hand. ARRHHH!! Much to my Surprise it was to be one of the Best weekends Iíve had in a long time, by the way the course was about Signing to the hard of hearing, and I felt like a fish out of water, Little did I know so did everyone else Iíd arrived about five, straight to reception where I was sorted with a room and told tea was in progress, yipes off I went to the stables, yeah thatís what I thought. STABLES, their old buildings sure enough, but converted into rooms and quite adequate for your needs, Iíd been told I may have to share, so I was quite surprised to see only one bed in the room. Even more surprised when I went into the hall and a young voice said who the heck are you, turns out as its Equal Opportunities it means what it says and every ones bungeled together from ďMothers And ToddlersĒ, pensioners, disabled, groups and odds and sods, like me! Any way Iím losing my drift.

The meals are good, accommodation adequate and the teachers and people I met on campus FANTASTIC. WENTWORTH HOUSE is a stately home turned college; the grounds are Awe-inspiring and the whole experience is well worth any effort or obstacle you may encounter!! All in all itís an excellent opportunity to learn something new and enjoy yourself at the same time.

SO GET RID OF THE GREMLINS DONíT SAY MA—ANA (TOMORROW)

SAY

ďI CAN, I WILL, I HAVEĒ!!!!!!!

Wrote By and Experienced By

CHRIS. CJD.

NEDCASH VOLUNTEER